TRIZ Based Patent Strategies
Sergei Ikovenko, Dr.-Eng., Ph.D., P.E., professor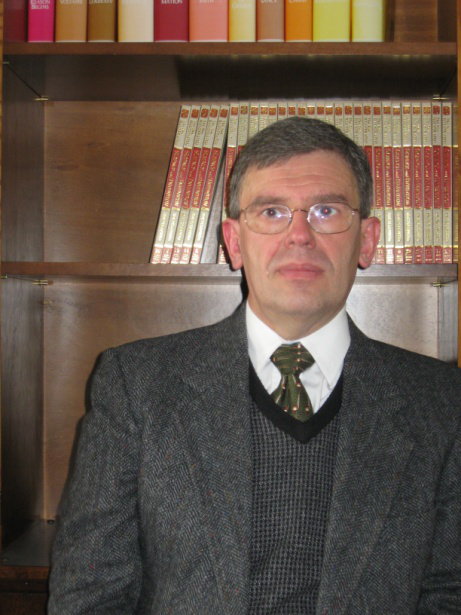 Target audience: management level people, engineers, and scientists.
This workshop will teach the participants various patent strategies: competitive patent circumvention approaches, ways to strengthen your own patent applications, development of "firewalls", etc., using tools of TRIZ (Theory for Inventive Problem Solving). The workshop is furnished with real case studies from leading world corporations.
The attendees will learn:
- how to take a competitive patent and circumvent it, that is to get a freedom to operate with conceptually the same solution
- how to strengthen their own patent application prevention others from circumventing it
- how to develop dependent claims of your patent application prevention the competition from improving your idea.
Among the companies that repeatedly conducted the workshop:
Intel, Procter & Gamble, Samsung, Hyundai Motor Company, Unilever, BMW, LG, General Motors, ENI, Boeing, Nestle, Alcoa, Whirlpool, Electrolux, Mitsubishi Heavy Industries and many other companies.
Dr. Sergei Ikovenko is one of leading consultants and project facilitators in innovation technology of design. He has conducted more than 900 courses on innovation and TRIZ (Theory for Inventive Problem Solving) topics for Fortune 500 companies worldwide. Dr. Ikovenko was the primary instructor to deliver corporate TRIZ training programs at Procter & Gamble (about 1,500 engineers trained during 3 years), Mitsubishi Research Institute (300 engineers), Samsung (900 engineers), Intel (500 people) and other companies. He is a primary Innovation instructor of Siemens Innovation Tool Academy, General Electric Global Research (more than 1500 scientists trained) and TRIZ Innovation Initiative of Hyundai Motor Company.
Dr. Ikovenko received special awards for development of innovation at Procter & Gamble and Unilever. He got an award from Samsung Electronics for integrating TRIZ indo Samsung Six Sigma Black Belt training. A special Award from Hyundai Motor of 2008 concluded a 7-month innovation program led by Dr. Ikovenko that yielded 81 patents and ROI of more that 120 million dollars. The Program of 2009 yielded 245M dollars of ROI and 122 patents.
Dr. Ikovenko holds two doctorate degrees – a Ph.D in Industrial Engineering and Dr.-Eng. in Environmental Engineering and Sciences as well as Master degree in Patent Law. He is the author of more than 100 publications, and an active member of ASME, ACS, and ASEE. Dr. Ikovenko has studied and taught TRIZ since 1986 and holds a certificate of TRIZ instructor from G. Altshuller, the founder of TRIZ. Dr. Ikovenko is a TRIZ Master and has effectively utilized his TRIZ expertise to receive 104 patents in various engineering fields. He holds numerous silver and gold awards from international engineering shows and exhibitions for his inventions as well as Innovation Award from Oak Ridge National Lab of the Department of Energy, USA.
Dr. Ikovenko is the President of the International TRIZ Association. Dr. Ikovenko is a Six Sigma Master Black Belt, QFD Black Belt and Lean Master-Practitioner.
In addition, Dr. Ikovenko has taught seminars at MIT, Harvard University, Carnegie-Melon University, California Institute of Technology, Stanford University, Vanderbilt University, and other leading educational institutions worldwide.
Dr. Ikovenko holds a license of Professional Engineer from the Commonwealth of Massachusetts, and is a professor adjunct of Massachusetts Institute of Technology (Cambridge, USA) as well as an Honorary Professor of the University of Edinburgh (UK).