How to Succeed in 21st Century
Dr. Mark Barkan, TRIZ Master - mbarkan@matriz.org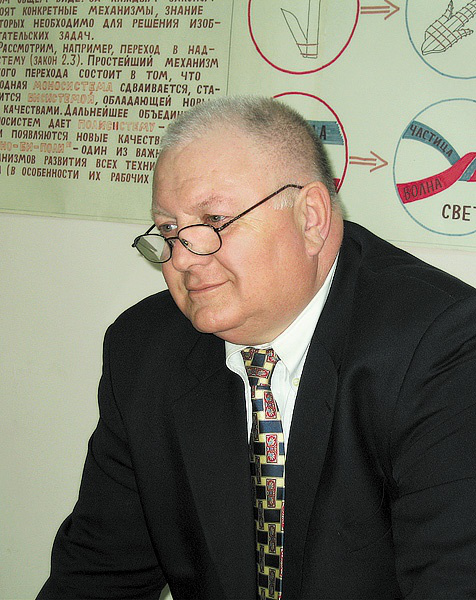 Dr. Mark Barkan, TRIZ Master - mbarkan@matriz.org
The latest World Economic Forum took place January 20-23 2016 in Davos, Switzerland, with the theme Fourth Industrial Revolution. One of the outcomes – future workforce will have to align its skillset to keep pace. Five years from now, over one-third of skills (35%) that are considered important in today's workforce will have changed. The top 4 skills, necessary for success in 2020, are:
1.Complex problem solving – a person must understand the root cause and to address the root cause rather than a symptom;
2.Critical thinking – a method of thinking in which a person questions all incoming information and even their own convictions;
3.Creativity – in a broad meaning, an ability to see something which doesn't exist yet;
4.Cognitive load management – in a world rich with information streams, formats and devices, the ability to discriminate and prioritize, to filter out what is most important.
Unfortunately, modern school doesn't teach these skills on any level. In this workshop we will describe a proven approach to developing these skills for every age and field of activity
With over 30 years of experience designing new and modifying existing systems, products and processes, Dr. Mark G. Barkan devotes most of his free time to development of TRIZ based Systems/Process Analysis, Improvement and Synthesis. He has been particularly effective in enabling teams/people, he worked with, to deliver rapid innovation at a fraction of time.
Dr. Barkan was born in Kiev, Ukraine, and received his M.S. and Ph.D. in mechanical engineering, at Moscow Technical University in Moscow, Russia . After his arrival in the United States, he earned his MBA degree at Queens University (McCall School of Business) in Charlotte, N.C., where he has resided for over 30 years. He and his wife, Lucy, now live in Knoxville, TN. Throughout his career he has searched for unconventional ways to better a system he was working with. As a result, he has developed the process of Innovation on Demand (IoD), which has helped many clients to achieve great results in a short period of time. IoD is TRIZ based with the elements of Lean Sigma integrated into problem solving/ innovation process.
Barkan first became acquainted with TRIZ in 1991 and became an ardent advocate and promoter of TRIZ and TRIZ based processes. In 2005 Barkan became active with MATRIZ. First as its 3-term President, 2005-2011, and now as a member of Presidium and Executive Director. In this capacity, Barkan is connected to the worldwide innovation community. Lately, in addition to his research into General Systems' Theory, he devotes a lot of time to Education for a New Era, a project he started with several colleagues from around the world.
Starting with fall semester of this year Dr. Barkan is invited to teach a course on Creative Technical Problem Solving as an Adjunct Professor at the University of Tennessee, Knoxville.