MPV Analysis
Dr. Simon S. Litvin, Managing Director & Chief Scientific Officer, GEN3 Partners, USA, PhD, TRIZ Master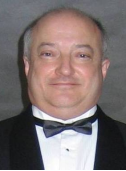 One of the biggest challenges of TRIZ is its focusing on solving technical problems. However in the business-oriented world leaders of industrial companies don't care about technical issues. Their objectives are addressing business challenges: how to increase revenue, profitability, return on investment (ROI), reduce capital and operational cost, etc. There is a serious market demand for approaches and tools that allow to connect these business challenges with technical problems.

One of these approaches that was developed within TRIZ is Main Parameters of Value (MPV) Analysis. MPV is an attribute of the product or technology that define the consumer behavior on the market. Knowing that, we may define an innovation as a significant improvement along at least one MPV. There are two possible ways to discover MPVs. The first traditional one is called Voice of the Customer (VOC) that is well known in marketing. The typical tool of VOC are market surveys, focused groups, etc. However VOC in many cases is ineffective and even misleading because of two major reasons. First, people don't know what they don't know. Consumers will never ask for a feature of the product that they have no idea about. Second, people on the market are not asking for a product's feature they don't believe is achievable.

Another, more objective way for MPV discovery that was developed in TRIZ was named Voice of the Product (VOP). VOP identifies MPVs via set of instrumental and scientifically based tools, like Function Analysis, Trends of Engineering System Analysis, Patent Analysis, etc. VOP is not substituting VOC; they are complimentary to each other.

MPV Analysis was effectively employed in multiple industries and dozens of Fortune 500 companies. The tutorial will be furnished with multiple case studies.
Brief Biography
Simon Litvin is one of the world's foremost experts on TRIZ, Value Engineering, and Open Innovation. He has more than 40 years of experience developing, teaching, and implementing innovative methods. Dr. Litvin is one of the architects of advanced TRIZ methodology - TRIZplus and GEN3 TRIZ. Dr. Litvin was a direct student and close colleague of TRIZ founder Genrikh Altshuller.
S.Litvin is one of the authors of modern Function Analysis, Trimming and Feature Transfer techniques, Cause-Effect Chain Analysis, Function-Oriented Search, Main Parameters of Value Discovery, and system of Development of Creative Imagination.
Dr. Litvin is one of the founders and executives of GEN3 Partners, the biggest TRIZ-based company in the world, where he is responsible for the quality of GEN3 innovation services. He is also the CEO of Algorithm, the Russian branch of GEN3. Dr. Litvin led numerous international consulting projects for Fortune 500 companies such as Alcoa, British American Tobacco, Clorox, Colgate-Palmolive, Clorox, Covidien, General Electric, Glaxo-Smith-Kline, Intel, Kimberly-Clark, Mars, Novartis, Pepsi, Owens-Illinois, P&G, P&W, Siemens, Tyco, and Unilever.
Dr. Litvin has successful experience of establishing several start-ups in the US and other countries. Among them are Airgain (www.airgain.com), Powermers (www.powermers.com), Advanced Preservation Technologies (www.apt-biotech.com), and Healbe (www.myhealbe.com).
Prior to joining GEN3, Dr. Litvin was a founder, Executive Vice President and Chief Scientist at Pragmatic Vision International (PVI). Before PVI, Dr. Litvin was a founder and Vice President R&D at Invention Machine Corporation (IMC).
Dr. Litvin holds a Ph.D. in Mechanical Engineering from Russian Academy of Science, Institute of Science of Machine Problems in St.-Petersburg, Russia. He earned a Masters of TRIZ Diploma in 1998 from G.Altshuller. Dr. Litvin has over 110 publications to his credit, including six books and more than 30 patents. Dr. Litvin is a Vice President R&D of International TRIZ Association (MATRIZ) and Chairman of TRIZ Master Certification Board. He is also a member of Altshuller Institute for TRIZ Studies, USA and European TRIZ Association (ETRIA).