Recently, CAQ published The Blue Book on the Quality Management of China's Manufacturing Enterprises. It is the only set of yearbook research reports that officially published on quality management of Chinese manufacturing enterprises.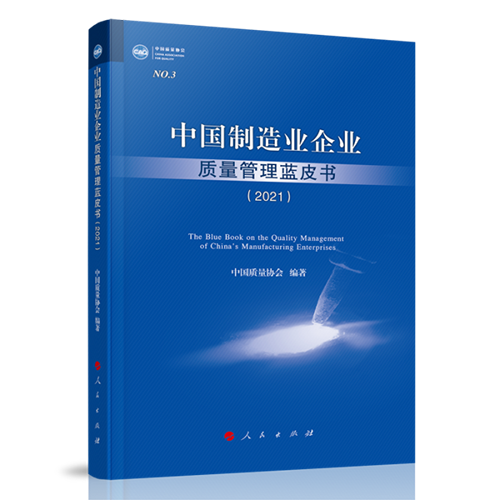 At the end stage of 13th Five-Year Plan period (2016-2020), quality management level of manufacturing enterprise in China significantly increased. Meanwhile, quality management function was more comprehensive with clearer quality strategy. Also, advanced quality management methods and tools were used more widely. Digital technology became the new engine of quality improvement.
The core value of this book are as below:
One the one hand, it talks about current situation of quality management in manufacturing industry. It has witnessed the great achievements China has made during these years.
1.Total quality management is promoted.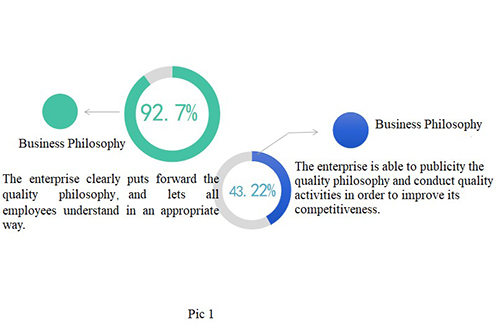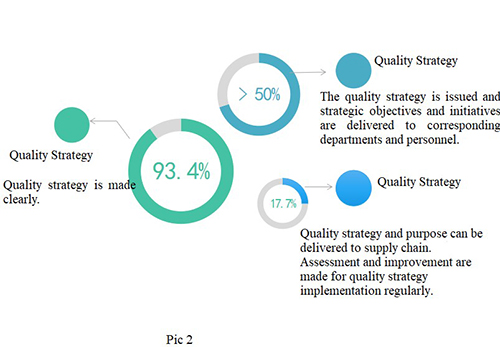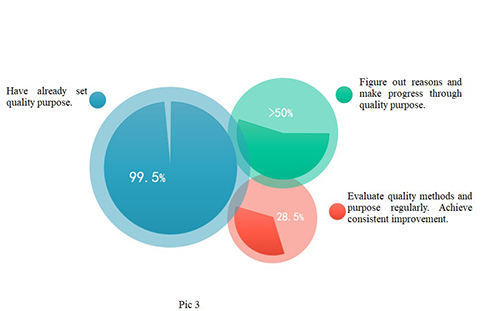 2.Advanced quality methods are emerging.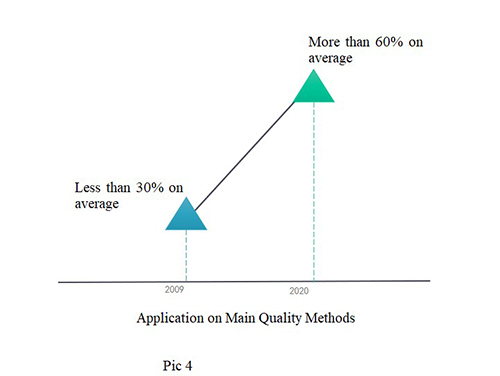 Quality improvement methods are widely used. Enterprises show a relatively high degree in implementing quality improvement management methods, the vast majority of enterprises adopt quality management system, 5S/ site management, rationalization suggestions, QC, TPM, Lean management, quality function deployment (QFD) and performance excellence mode and so on.
3.Capability of quality improvement is significantly enhanced.
Quality management group and other improvement activities have become representative of China's manufacturing enterprises.
4.Efficiency of enterprises is improved significantly.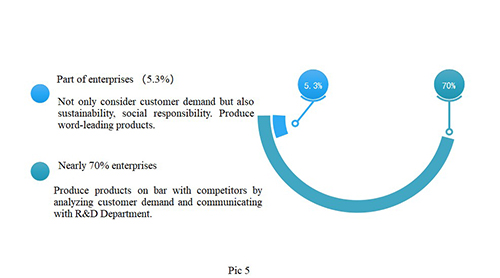 Manufacturing enterprises have remarkable results in process optimization, quality cost reduction, testing equipment upgrading and so on. Leading product qualification rate to improve.
Quality loss is gradually reduced. Through the fine control measures, the quality loss of the leading products of the enterprise shows a decreasing trend year by year.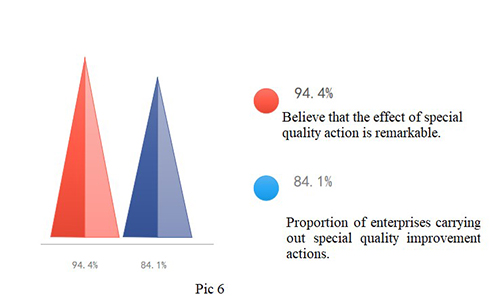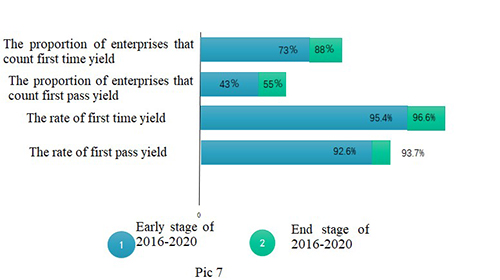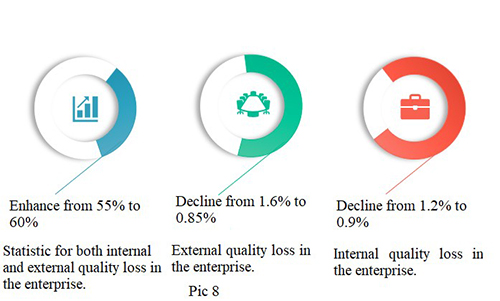 Although the quality management of manufacturing enterprises in China shows a good trend of gradual improvement, there are still areas to be improved. Four points are put forward to development in the future:quality standards of product need to be improved; quality basic management ability gap is obvious; independent innovation capacity needs to be strengthened; the application potential of advanced technology is yet to be figured out.
On the other hand, it explains ten methods of quality improvement for manufacturing enterprises during the 14th Five-Year Plan period.
1. Seize the development opportunities and optimize the quality development environment.
2. Let enterprises play the main role and improve the quality management level.
3. Increase investment in quality education and training to improve the quality of employees.
4. Promote the upgrade of the quality management system and enhance the quality assurance capability.
5. Promote quality tools and methods systematically, and assist in consistent quality improvement.
6. Strengthen brand building and promote market competitiveness.
7. Strengthen customers' thinking and improve independent innovation ability.
8. Customer value oriented, implement quality standard upgrade.
9. Promote Lean management in the manufacturing process to improve quality, reduce cost and increase efficiency.
10. Create an environment of quality improvement for all.