To promote the quality development of the children's products industry and improve the development of digitalization, CAQ organized the 7th member activity and the online exchange meeting of "Digitalization Drives Innovation and Development of Children's Products Enterprises" on July 26.
This online exchange meeting is jointly organized by the Membership Dept. and the Children's Products Branch. The Children's Products Branch, as a subsidiary branch, has the mission of promoting the quality improvement of the children's products industry and creating a sound environment for the healthy growth of children. It is committed to publicizing industry regulations, policies, and quality standards, promoting quality management concepts, technologies, and experience, actively promoting the brand building of children's products companies, and guiding the development of quality improvement activities.
In this activity, Wang Lu, Chief Engineer and Deputy Dean of the Institute for Quality Science Research, was invited to introduce the "Digital Development Trend of Quality Management". He gave a detailed explanation from the current situation of quality development of the children's products industry, the development process of quality management, to the digital development of quality management. Guo Zhaoyao, Vice President of Goodbaby International Holding Limited, brought an excellent speech themed "Embrace Digitalization and Develop New Driving Force- Goodbaby's Digital Transformation Planning and Practice". Meanwhile, Liu Chongming, Vice President of Black Lake Technologies Co., Ltd., introduced how digitalization can realize the whole chain and whole process in production enterprises with the theme of "Data-driven Manufacturing - Making the Manufacturing Industry Better Meet the Needs of the Market". Three speakers provided inspiration and references for the majority of enterprises to promote digital construction.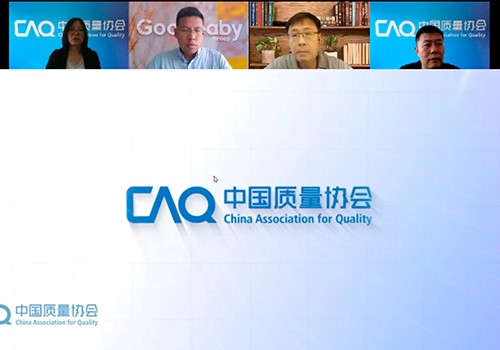 Welcome to click the link or scan the QR code to watch the replay:
https://svh.h5.xeknow.com/sl/FWmVp